Wholesale Steam Iron Machine
work by using steam to penetrate the fibers of fabric and relax them, allowing for easier removal of wrinkles and creases. The machine heats up water, which then produces steam that is released through small holes in the iron's plate. The steam is then applied to the fabric, which relaxes the fibers and allows for smoother ironing.
There are several types of steam iron machines available in the market. The most common types of steam iron machines are traditional steam irons and steam generator irons. Traditional steam irons are the most common and are typically used for home and small-scale applications. They are affordable and easy to use, but they produce less steam compared to steam generator irons.
Steam generator irons are a more powerful and efficient type of steam iron machine. They produce more steam and are ideal for commercial and industrial applications. They are also designed to handle heavy-duty fabrics and are more durable compared to traditional steam irons.
Steam iron machines have a wide range of applications in industries such as textiles, garments, and manufacturing. They are commonly used in the following applications:
1.Textiles and Garments - Steam iron machines are used to remove wrinkles and creases from clothes, sheets, and other textile products.
2.Manufacturing - Steam iron machines are used to iron fabrics and textiles before they are cut and sewn into garments.
3.Printing - Steam iron machines are used to iron transfer paper onto fabrics for printing designs.
4.Automotive - Steam iron machines are used to remove wrinkles from automotive upholstery and headliners.
In conclusion, steam iron machines are an essential tool in many industries and applications. By understanding the basics of how they work, the types of steam iron machines available, and their applications, you can select the right steam iron machine for your needs. With proper maintenance and use, steam iron machines can provide efficient and effective wrinkle removal for many years.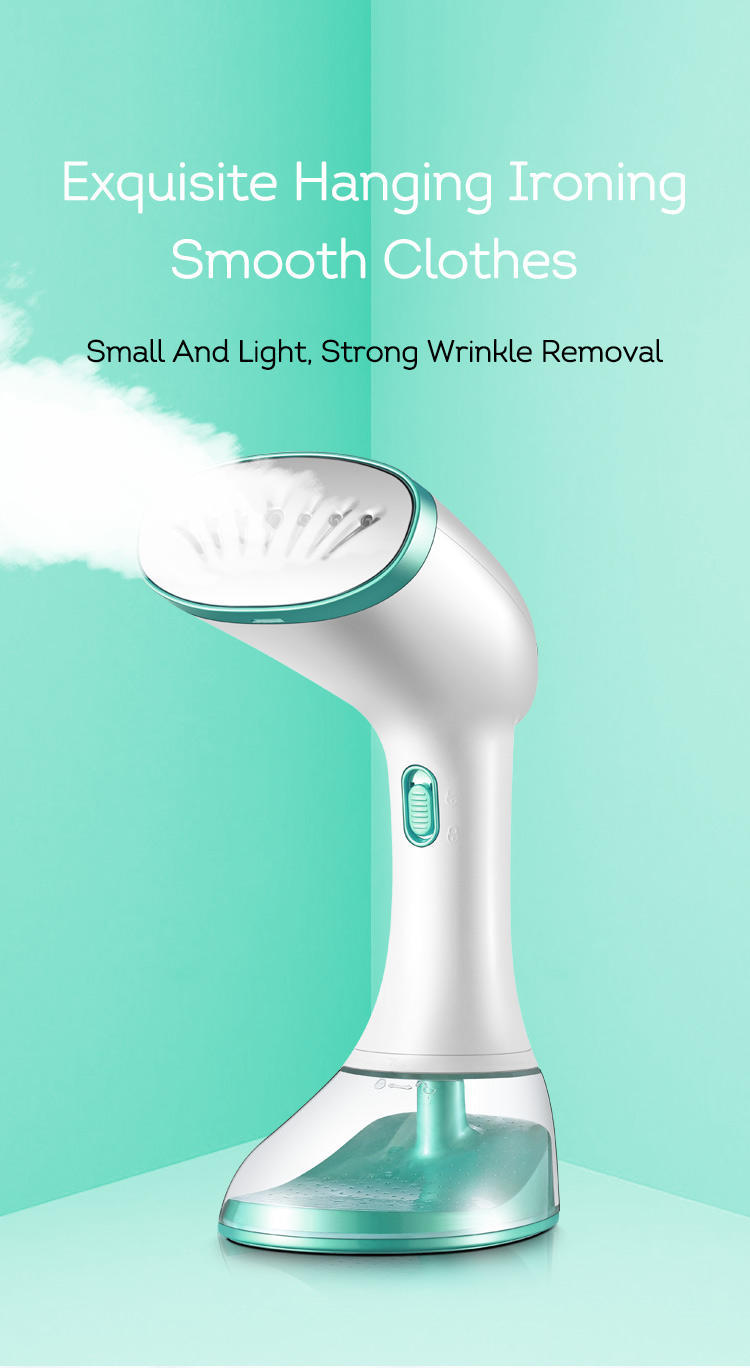 Voltage:220V-240v 50/60HZ
Power:1640W
Heating time:38s
Air output:25g/min
Working time:15mins
Water tank capacity:380ML