Caring for and maintaining your clothes steamer is essential to ensure that it continues to work effectively and last for a long time. 
China wholesale Clothes Steamers Factory
 tell you that are some tips on how to care for and maintain your clothes steamer:
1.Always use clean, distilled water in your clothes steamer. This will prevent mineral buildup that can clog the steamer's parts and affect its performance.
2.Clean the steamer after every use. Empty any remaining water from the tank and wipe down the interior with a clean, damp cloth. You can also use a mixture of equal parts white vinegar and water to clean the interior and remove any mineral buildup.
3.Check the steamer's water tank regularly and refill it as needed. Never let the water level drop below the minimum fill line.
4.Use the steamer on the appropriate fabrics and at the recommended temperature. Using the steamer on the wrong fabric or temperature can damage both the fabric and the steamer.
5.Store the steamer properly. Empty the water tank and allow the steamer to cool down completely before storing it. Keep it in a cool, dry place away from direct sunlight.
6.Replace any damaged or worn out parts. If you notice any damage or wear on the parts of the steamer, such as the hose or the nozzle, replace them immediately to prevent further damage to the steamer.
By following these tips, you can improve that your clothes steamer remains in good condition and continues to work effectively for a long time.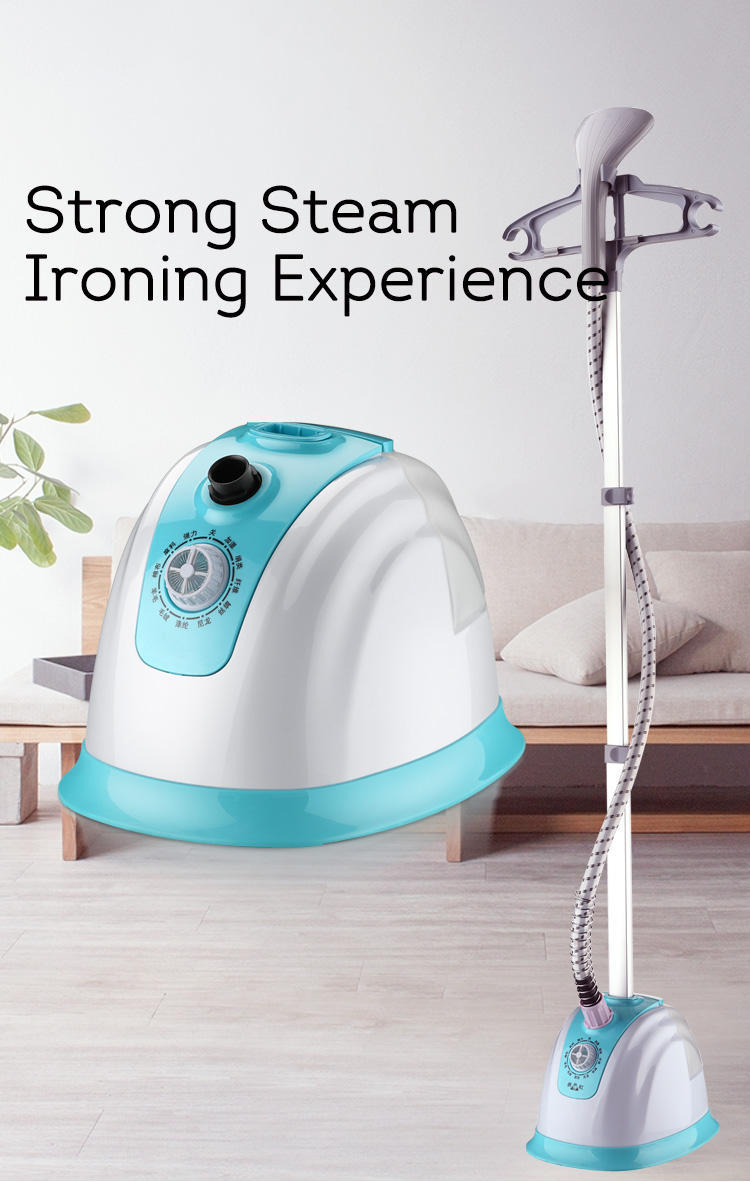 Voltage:220V-240V 50/60HZ
Power:1950W
Heating time:38s
Water tank capacity:1.3L
Packing:1pcs/color box,3pcs/ctn
Color box:40.8*25.5*34cm
Ctn size:78.5*42.5*36cm
20GP:675PCS
40HQ:1644PCS